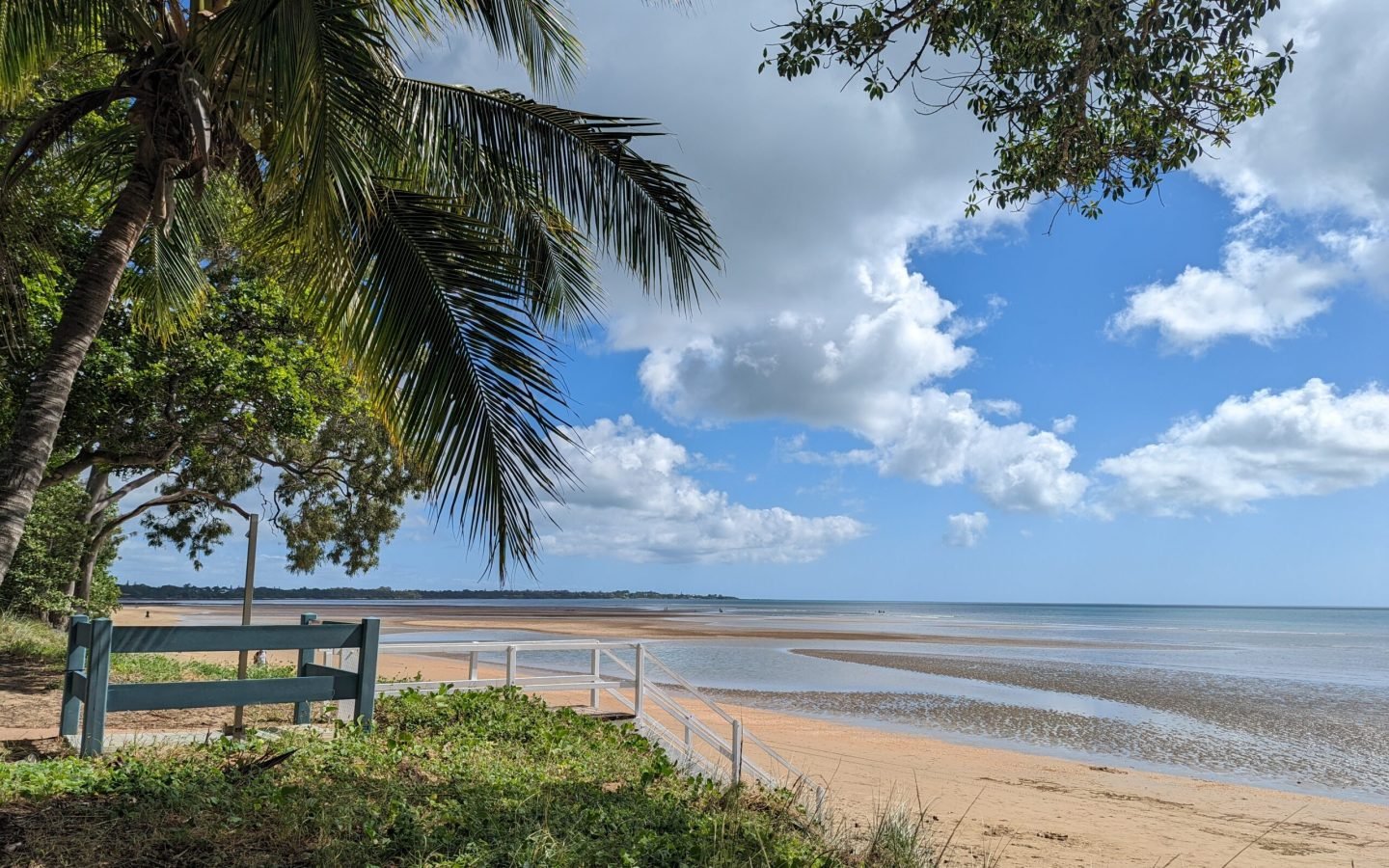 Explore Hervey Bay's beautiful beaches
Hervey Bay on the coast of Queensland, is home to beautiful beaches and unusually calm waters thanks to protection from World Heritage-listed K'gari Fraser Island. Hervey Bay is the perfect spot for families searching for safe swimming beaches and those looking for a relaxing dip in the ocean without big crowds.
Hervey Bay is ideal for long leisurely walks on the beach, but make sure you're paying attention because you could spot some resident marine life including dolphins and dugongs along the way.
The 13 kilometres of beachfront can also be explored via walking and bikeways that stretch for the length of the entire esplanade to make for amazing views from Point Vernon all the way to Urangan.
Top Beach Spots in Hervey Bay
Pialba
The first beach as you enter Hervey Bay's Esplanade, Pialba offers a great destination for campers and caravanners looking at enjoying a few days in the sun. The local Beachfront Park offers beautiful surrounds and all amenities. If you're visiting Pialba don't miss out on the free kids water park, Wetside.
Scarness
Located in the central hub of the Esplanade, Scarness offers a tranquil beach setting for visitors looking to enjoy a day at the beach, within walking distance of all amentities. You'll also find the many local cafes that surround this popular area.
Torquay
Situated in the heart of Hervey Bay's Esplanade, Torquay is the perfect location for family fun. Surrounded by eateries and a great playground for the kids, it's also in walking distance of great accommodation options, pubs and a weekend market
Dundowran
A popular fishing spot for locals and visitors alike, Dundowran is located just outside Hervey Bay 27km north of Maryborough. This small beachside community is also a perfect spot for those who want a secluded beach experience.
Craignish
West of Dundowran, you'll find Craignish. This spot offers a great little getaway for visitors looking for a small beachside experience complete with nearby Golf Club and neighbourhood store.
Toogoom
The seaside village of Toogoom is located just 15 minutes' drive from Hervey Bay and is a great fishing and boating destination. It offers a range of water sports and beachside restaurant.
Urangan
The home of the iconic Urangan Pier, this beach spot is on the eastern side of Hervey Bay. You'll find fishing enthusiasts lining the beach of this hotspot. Urangan also has plenty of BBQ facilities making it perfect for a sunset picnic.