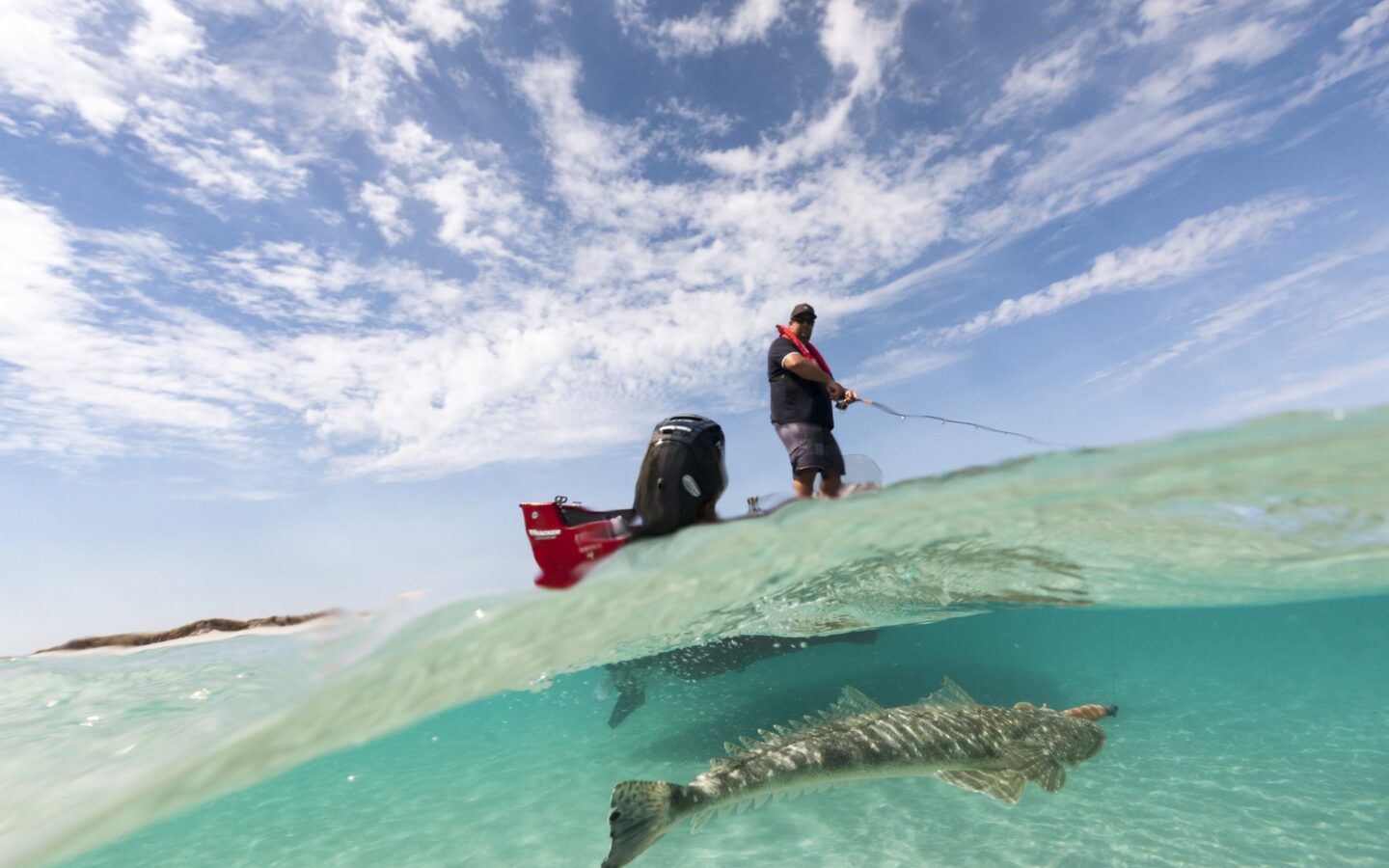 Explore some of Australia's top fishing spots
Queensland's Fraser Coast is home to one of the most diverse fisheries in Australia due to an overlap of both northern and southern species, the options are never-ending, from beach fishing on the eastern side of Fraser Island and outstanding pelagic fishing in Platypus Bay, to one of the best blue marlin fisheries in Australia.. Sheltered waters thanks to the protection of the world's largest sand island, K'gari Fraser Island, are just one of the many reasons the Fraser Coast is one of the most renowned fishing destinations in the nation.
Are you a keen sports fisher? Some of Australia's most iconic sportfish species can be targeted successfully on the Fraser Coast including blue and black marlin, sailfish, longtail tuna, golden trevally, GT, snapper, coral trout, barramundi, threadfin salmon and mangrove jack.
Check out our fishing guide below to find out when to plan your next trip to the Fraser Coast. We'll see you out on the water!
Fish species found in the waters of the Fraser Coast
The diverse range of fish that can be found on the Fraser Coast include barramundi, threadfin salmon, bass, blue and black marlin, sailfish, bream, flathead, golden trevally, longtail tuna, reef fish, snapper, spanish mackerel, tailor and whiting.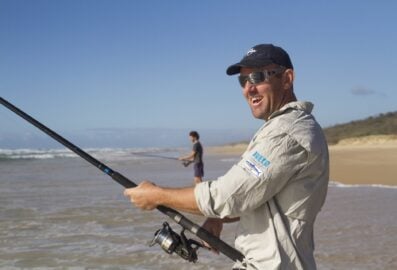 Fraser Island
Platypus Bay is the 'go-to' destination for fishing enthusiasts on the Fraser Coast thanks to its pelagic fishing scene. You'll find crystal clear, bait-rich, sheltered waters in the bay, making it a favourite for lure and fly anglers. The flats are influenced by the creeks on the western side of Fraser Island which
make this a unique fishery for those chasing prized species such as golden trevally, longtail tuna and juvenile black marlin. The eastern side of island also has you sorted with the holy grail of beach fishing especially in winter when anglers come from all over for the annual tailor run.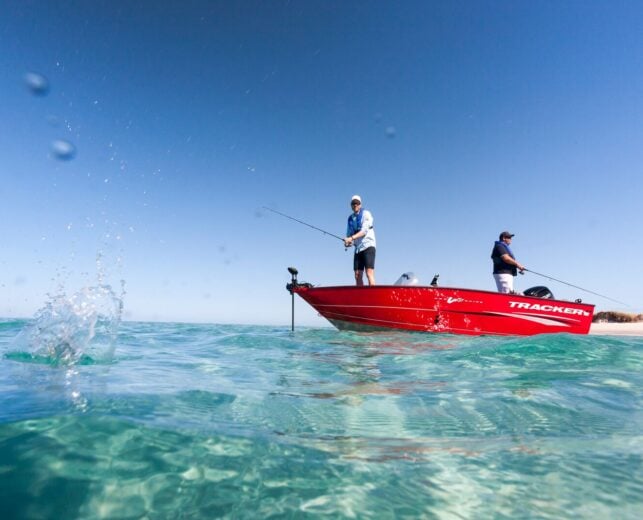 Great Sandy Strait
Grab the rods and hit 70km of crystal waters, white sandy beaches, a network of shallow lying flats and a maze of creeks in the Great Sandy Strait. The strait sits between the Fraser Coast's mainland and Fraser Island and its fish-rich waters give anglers a huge range of species to fish from whiting and flathead, barra and threadfin salmon to prawns and mud crabs. If you don't have all of your own gear – there are also a number of local fishing tour guides that can take you for a trip down the straits and teach you everything you could need to know about fishing around the Fraser coast.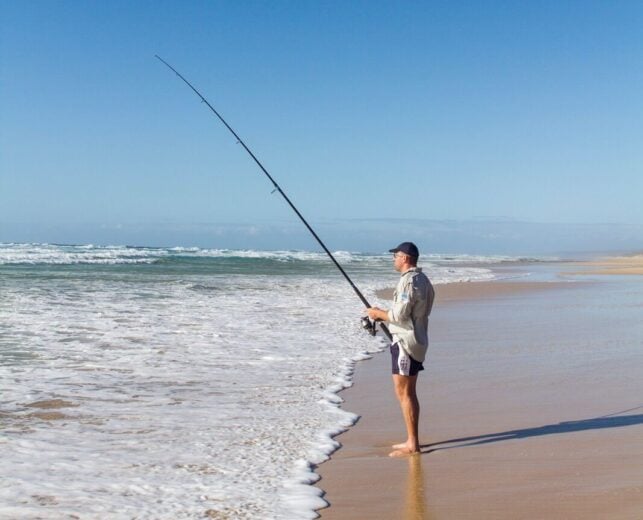 Hervey Bay
This one is for the land-based anglers – the 868 meter long Urangan Pier is the ultimate platform for fishing with access to a diverse fishery of garfish, whiting and flathead in shallow waters of the first channel. In the outer channel you'll also find larger predatory species such as mackerel, tuna, trevally and queenfish. These larger species are drawn in by the huge schools of herring, hardyhead and pike that gather around the pylon on the pier looking for protection.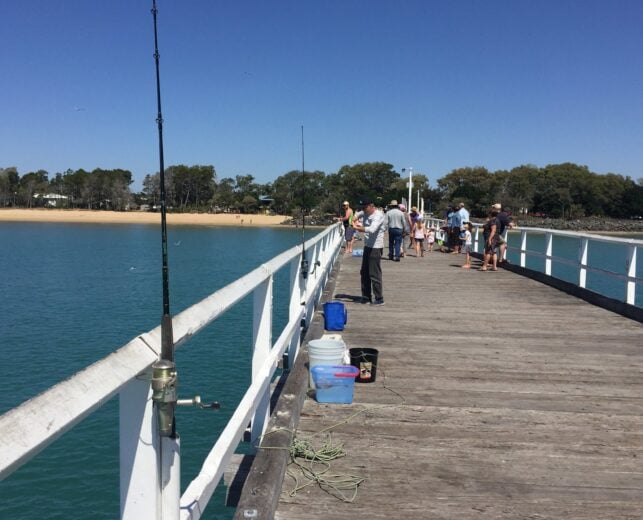 Mary River
As the largest estuary system on the Fraser Coast, the Mary River boasts one of the most remarkable barramundi and threadfin salmon fisheries on the Australian east coast. You can explore what seems like a never ending system of areas to fish with structure to be found around every corner. You'll also find mud crabs year-round in the Mary River as well as prawns in the wet season.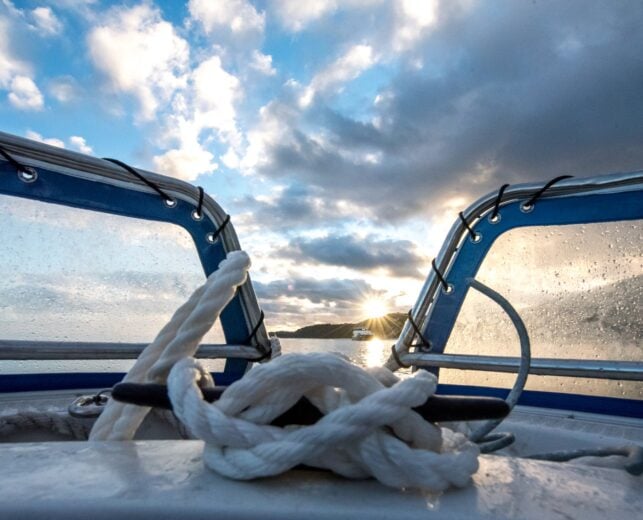 Inshore Islands and Reefs
The Fraser Coast is home to an excellent inshore reef fishery featuring many inshore islands, shallow natural reef flats, deeper natural and artificial reefs and ledges of coffee rock. We also have one of the largest artificial reef's known as Roy Rufus at the top of the Great Sandy Strait which consists of sunken barges, boats, car bodies and pipes that create a diverse ecosystem for a variety of fish.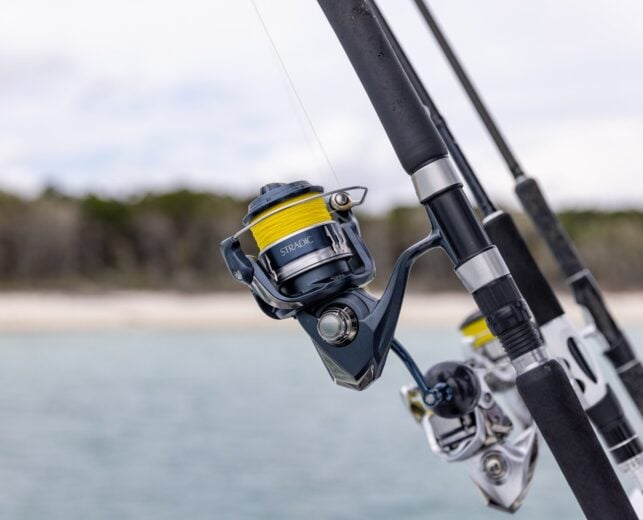 Hervey Bay Fly and Sport Fishing
Attention all fishing fanatics–this is sure to be the adventure of a lifetime!  Snapper, Barramundi, flathead, threadfin salmon, longtail tuna, GT's, queenfish, juvenile black marlin, golden trevally and more can all be caught when fishing in this unique location.
Book now!