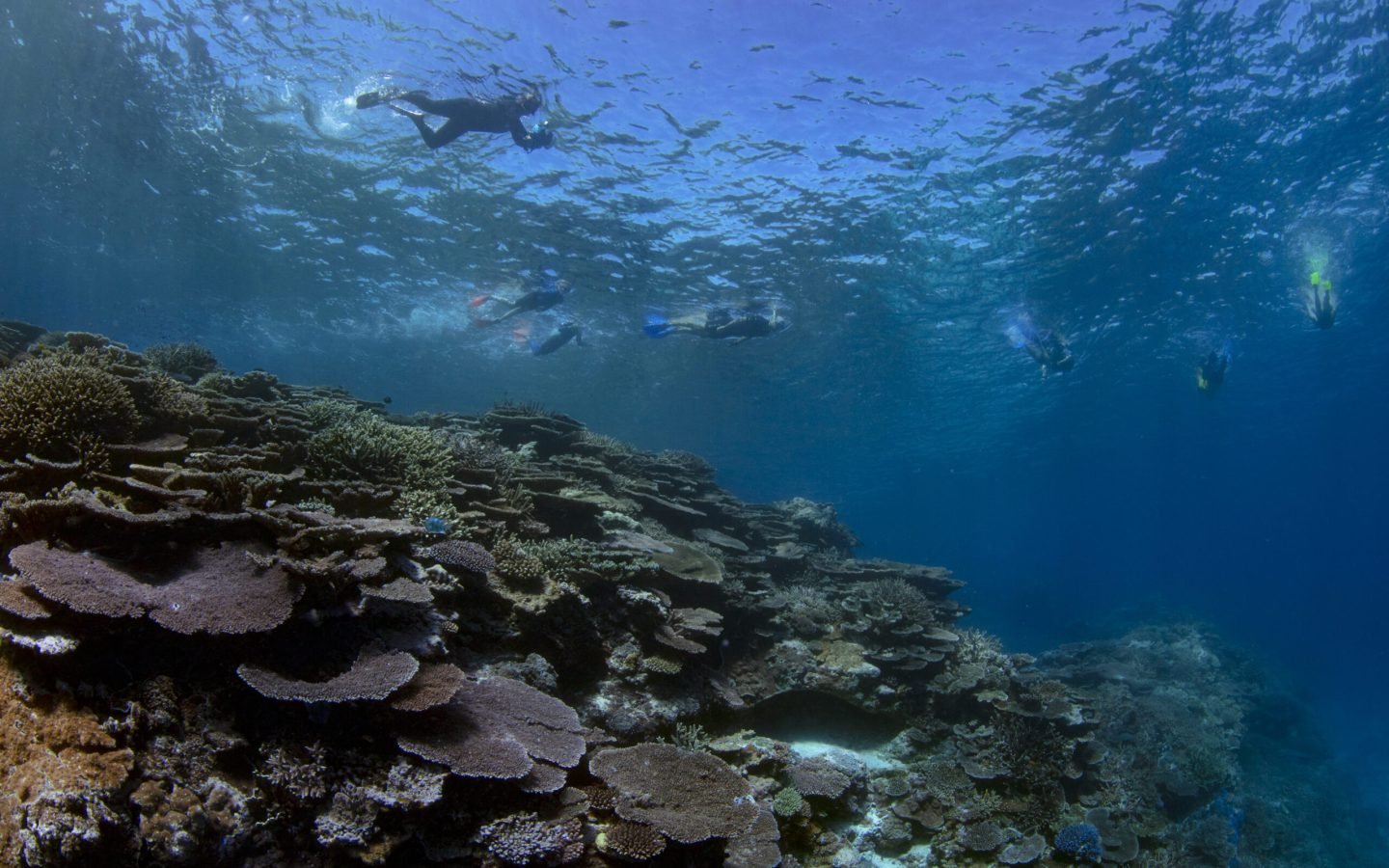 Diving and Reefs
From the wreck to the reef, the Fraser Coast offers abundant options for divers to throw on a wetsuit and dive into an underwater wonderland.
For the ultimate eco-friendly reef experience, there is none better than the world-renowned Great Barrier Reef. Just a short 40 minute flight from Hervey Bay is Lady Elliot Island, the southern most tip of the Great Barrier Reef. Lady Elliot Island is a highly protected Green Zone and is a sanctuary for than 1200 species of marine life. Divers will soon discover why Lady Elliot is rated as one of the top 5 destinations in the world to scuba dive with Mantas.
Enjoy the mixture of both hard and soft corals in the reef across more than 18 different dive sites to be explored.
After you've explored the reef it's time to tackle the wreck! The newest dive attraction on the Fraser Coast is the ex-HMAS Tobruk which is currently laying in waters off Hervey Bay. The 127 meter heavy-lift reformer navy ship was involved in 26 major operations and will spend the rest of its life bringing joy to those who explore it underwater as a dive wreck. A number of  scuba diving tours depart from Hervey Bay to the ex-HMAS Tobruk, while private permits are available for those with their own boat and gear.
Book HMAS Tobruk Dive Permit
History of the ex-HMAS Tobruk
The Ex-HMAS Tobruk was launched on March 1 1980 as the Royal Australian Navy's first purpose built amphibious heavy lift ship. During her distinguished 34-year long career, ex-HMAS Tobruk provided heavy-lift capabilities to transport equipment and personnel to and from Australian and international shores. The ship filled her passport with countless ports, providing aid to foreign countries. She was decommissioned in July 2015 and towed to Bundaberg Port in December 2016 to being preparation for its new life as a diving wreck.
The legacy of the e-HMAS Tobruk is now shared through the stories told by her crew, and through her new purpose beneath the ocean's surface as the Fraser Coast's newest diving activity.
Learn More