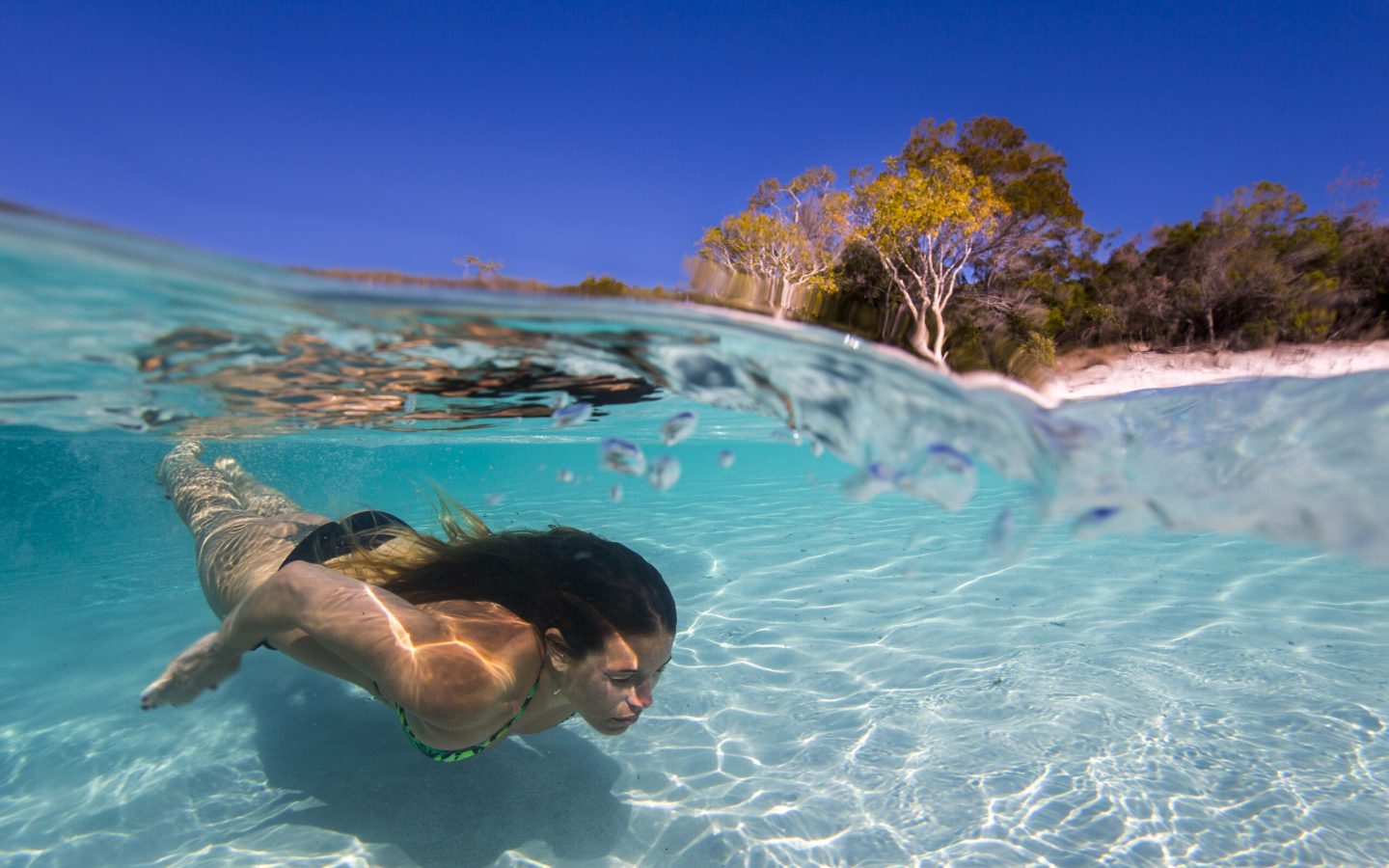 Say hello to the Fraser Coast, Queensland.
We are proudly home to some of Queensland's greatest icons – World Heritage-listed Fraser Island and the exclusive coral cay of Lady Elliot Island at the southern tip of the Great Barrier Reef. At the heart of our region, Hervey Bay is centrally located within the UNESCO recognised Great Sandy Biosphere and rightly claims the title as whale watching capital of Australia, if not the world.
From wreck and reef diving, live aboard expeditions, to bare boat sailing charters, whale encounters, water sports, jet-ski tours and remote K'gari-Fraser Island and indigenous adventures, the Fraser Coast is one of Queensland's largest aquatic playgrounds offering marine adventures 365 days a year.
The shelter provided in the Great Sandy Strait in the lea of K'gari-Fraser Island is the most protected area of coastline between Brisbane and the Whitsundays – just three to four hours' drive north for 70% of the State's population, and a direct flight from Sydney four days a week.
The pristine waterway is alive with amazing wilderness experiences, a diving and snorkeling heaven with scores of safe anchorage points and the primary access point to Lady Elliot Island, the southern-most island in the Great Barrier Reef, offering a vast array of marine experiences.
Summer Deals Just For you!