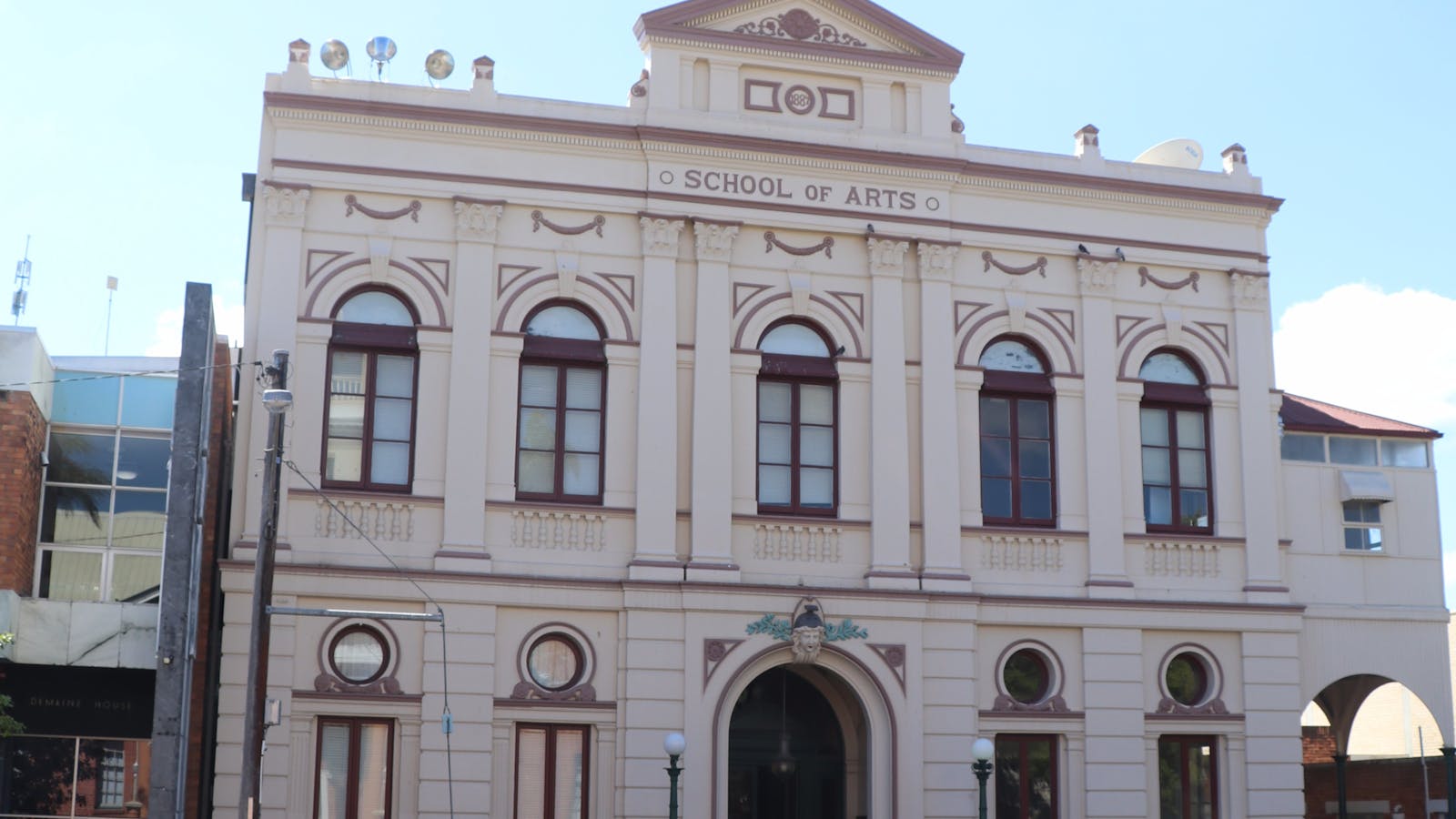 About School of Arts
This School of Arts building was constructed in the classic revival style in 1887 and contained a library, museum, reading room, technical college and a billiard room. It replaced the first School of Arts built in 1861.
In 1958, it housed the first Ringrose Library in Queensland where books were available to external students of the University of Queensland. The library features a timber mezzanine gallery and is now home to the Maryborough and Wide Bay Burnett Historical Society. The keystone above the doorway features Minerva the goddess of wisdom.
The classically inspired symmetrical facade of this two story masonry building has a commanding street presence in Maryborough.