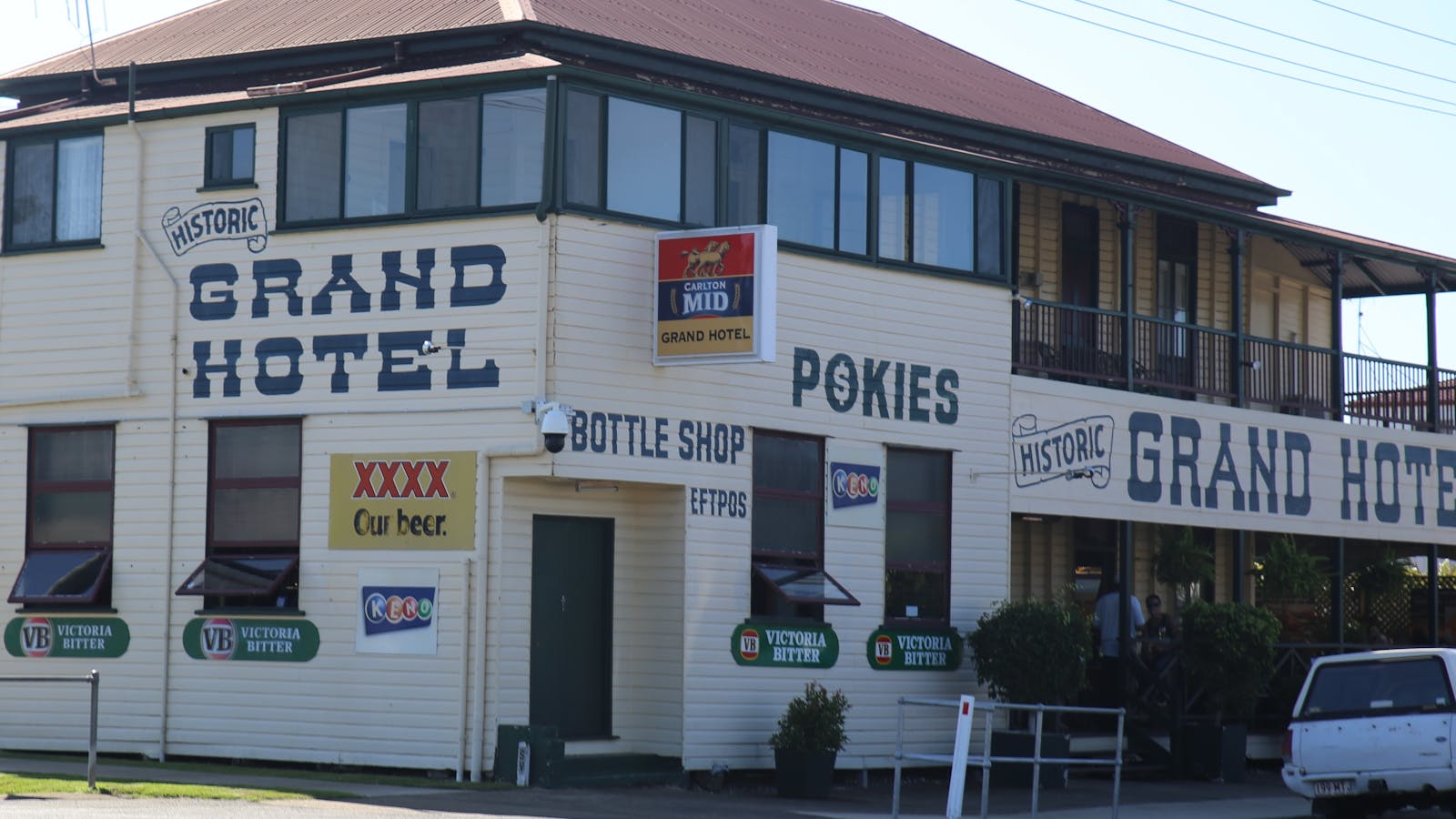 About Grand Hotel Howard
Grand Hotel Howard provides a friendly relaxing restaurant and bar and is a great place to unwind with a cold drink, an ideal place to watch and forget about the hustle and bustle while you enjoy a freshly brewed coffee or a snack from the affordable specials menu.
The pub itself is a piece of Australian country magic. Real people with real stories and a real history. What an awesome country atmosphere.
The Grand Hotel is exactly what a small town local pub should be. They serve a wide variety of meals, with a public bar, dining area, beer garden and pokies. There is a daily menu special but this sells out quick so get in early.