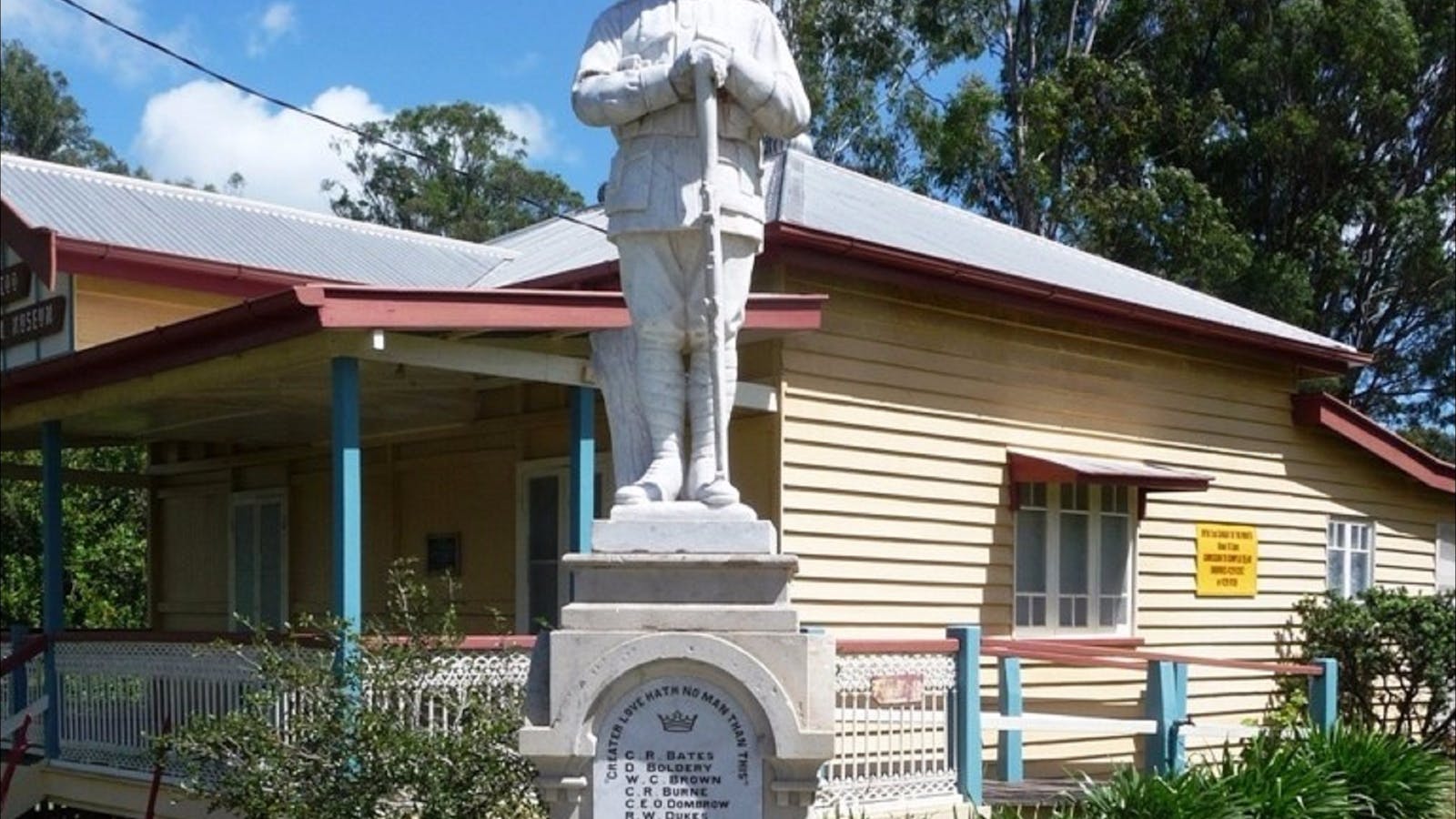 About Brooweena War Memorial
Brooweena War Memorial, found in the Woocoo Historical Museum's grounds, has a one-off soldier statue erected by the residents in late 1922.
The origin and designer of this soldier statue is unclear, although produced by Maryborough monumental masonry firm FW Webb. The pedestal is of a style not found elsewhere in Queensland and it bears an unusual inscription, a verse: On fame's eternal camping ground/
Their silent tents are spread/Where glory guards with solemn around/The Bivouac of the Dead.
WWI had an immense impact on the Australian population. Brooweena's war memorial notes that 39 local men enlisted. Nationally, 60,000 Australians (or one in five soldiers) died in Europe, North Africa and the Middle East. Curiously the Bridge Pylon memorialises nine soldiers and the soldier statue mentions 10.
The soldier statue is not this tiny rural community's only war memorial, nor was it the first.
A local station owner paid for a memorial bridge and honour roll, south of the village, a year earlier. Brooweena also funded an ambulance for France as a further memorial tribute.
A set of plates recording 43 men and women from the district who served in WWII has been added to the soldier statue memorial.