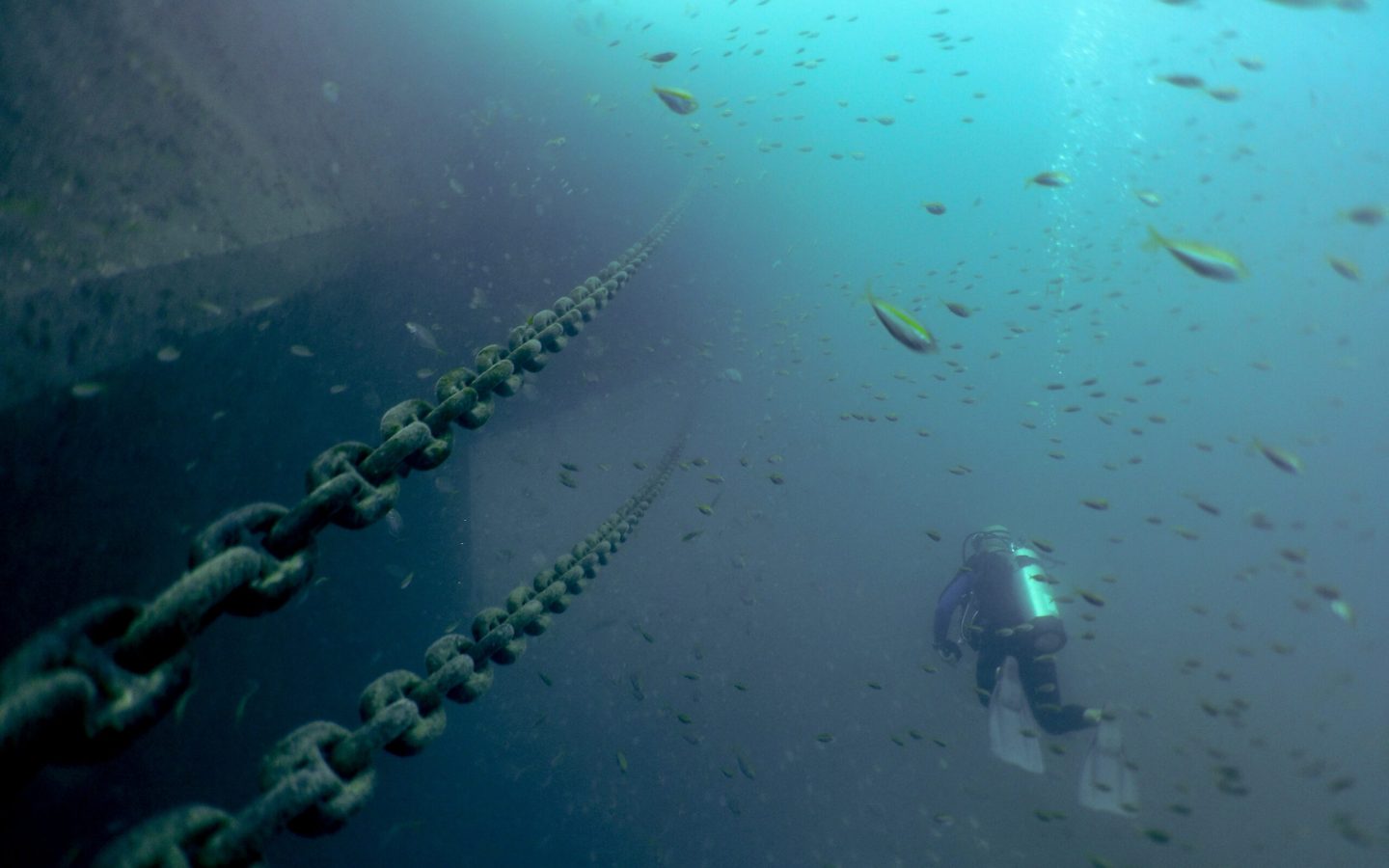 Growing as an iconic wreck dive
Ex-HMAS Tobruk lying on its starboard side at 12m to 14m depth about 25 nautical miles from the Great Sandy Straits Marina at Hervey Bay has quickly developed as one of the Fraser Coast's iconic tourism drawcards.
The 127m former heavy-lift Naval ship scuttled in June 2018 and available for diving eight months later is already brimming with sea life. Hundreds of divers have descended to the wreck, many from overseas, following an international marketing campaign led by Tourism & Events Queensland.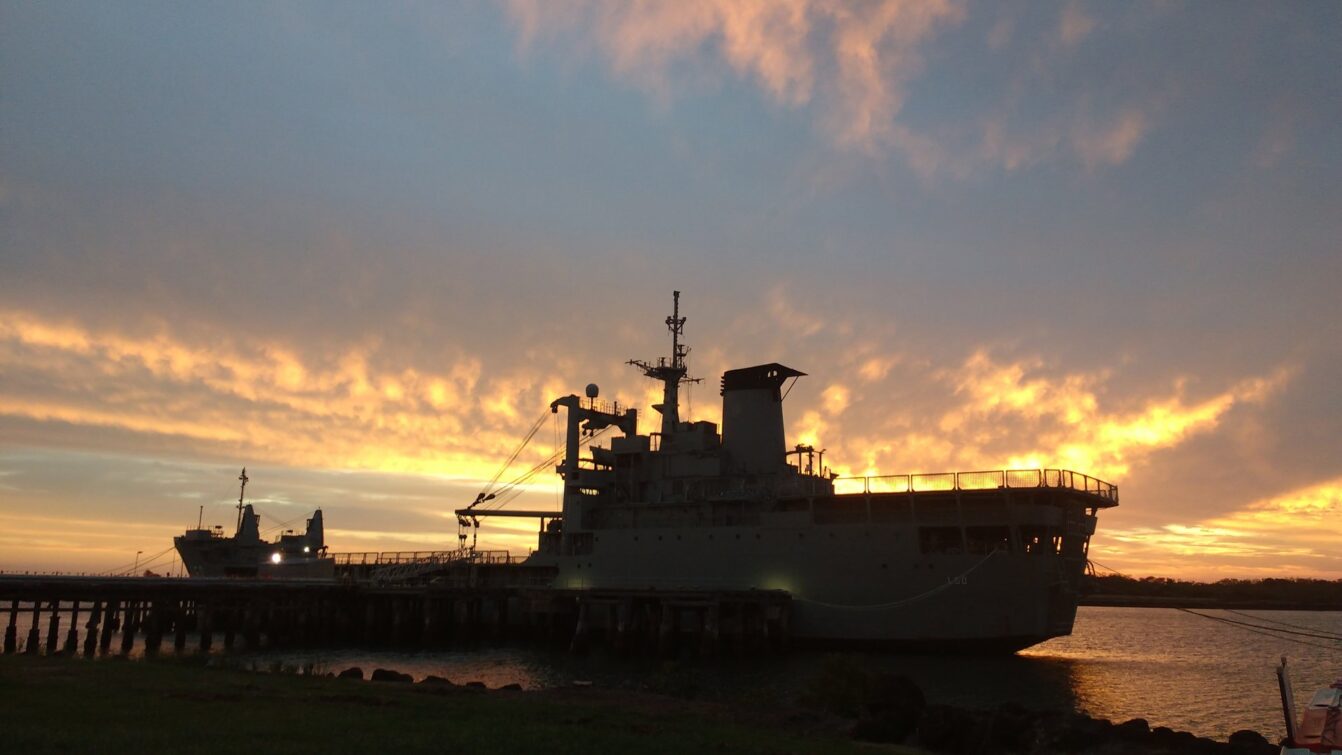 It takes about an hour and 15 minutes to reach the Tobruk from Hervey Bay and divers descend to the wreck during the slack tide in two 45-minute sessions one hour apart.
The Tobruk provides a great technical dive for all levels of experience and because of its former life transporting army tanks and light armoured vehicles, its passageways and internal areas are wider than other battle class military wrecks.
Commercially guided tours are available from operators working from both Hervey Bay and Bundaberg and dive gear is available for hire.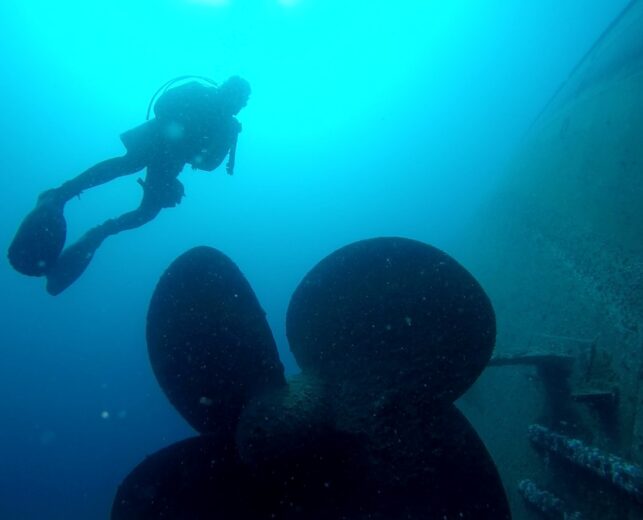 Visitors to the Tobruk can expect to see two-metre-long barracudas, turtles, sharks, manta rays, gropers, cod and Spanish mackerel. An octopus known by locals as "Larry" has recently taken up residence.
The ship is situated midway between Burrum Heads and Fraser Island's Rooney Point and qualified divers using their own vessel can access the private moorings of the wreck in two-hour intervals, with bookings made online at the Fraser Coast and Bundaberg tourist organisation websites.
Visibility underwater, which is generally 15m and 25m on an excellent day, is another hallmark of the ship.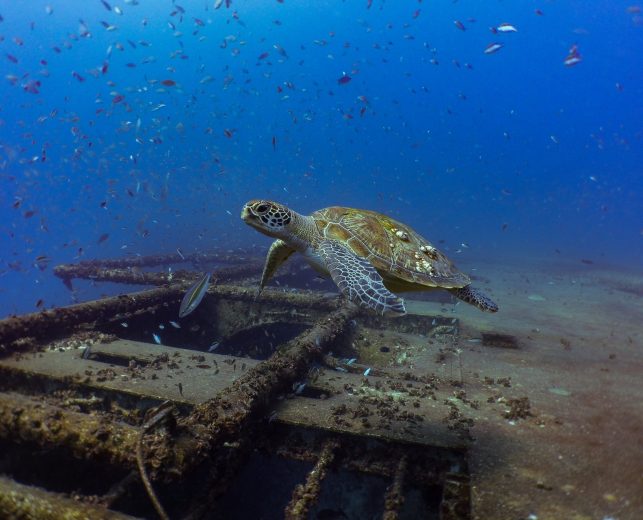 Artificial reefs
The three artificial reefs in the Great Sandy Strait east of Hervey Bay are increasing in popularity with both divers and anglers, and with the ex-HMAS Tobruk, are adding to the Fraser Coast's credentials as one of Queensland's most accessible recreational dive destinations.
All the man-made reefs are within a short 10 to 30-minute boat ride from the marina at Urangan, with the most popular Roy Rufus Artificial Reef located off the eastern side of Woody Island, with the wrecks of five ships creating amazing experiences to depths of 18m. 
About Roy Rufus Artificial Reef
Named in honour of local diver, Roy Rufus, who was instrumental in the early days and lost his life some years later diving the structure, the reef was originally a project of the Maryborough Skin Divers Club which engaged three biologists from the University of Queensland to locate the ideal spot.
A total of 63 drops were made between 1968 and 1987 using barges, boats, car bodies, washing machines and large concrete drainage pipes. The scuttling of small ships added substantially to the reef infrastructure, with the wrecks of the Pelican (built 1880), Otter (tug, built 1884) and Lass O'Gowrie (40m steel barge, built 1885) positioned close together enabling them to be explored on the one dive.
Many rate the wreck of the 43m Fraser Island logging ship, K'gari, built in 1897, as a favourite. This wreck is best viewed at night when green and loggerhead turtles roost. Hawksbills are also common and up to 40 eagle rays have been spotted above the wreck at high tide.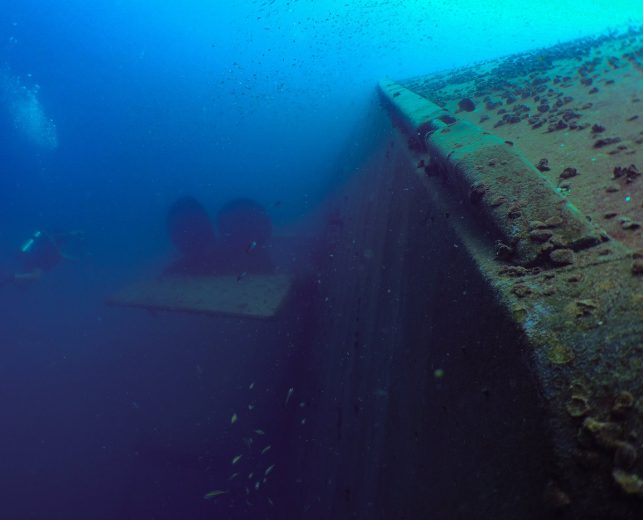 Visibility is at its highest when the tides are at the shortest range between high and low water, creating less run. Average visibility is five metres, but occasionally it can be as good as 15m.
The other artificial structures off Hervey Bay, the Simpson and Hardie reefs, were established by the Queensland Government in 2015 and yield good catches for anglers in suitable conditions.
Simpson Reef, named after the first lighthouse keeper on Woody Island, is seven nautical miles from Urangan on the Outer Banks and consists of 15 structures over 80ha at a depth between 10m and 16m. The Hardie Reef is two nautical miles north-east of Little Woody and has 15 structures in five clusters at a depth of 10m-15m over 160ha.