Post Office Hotel Maryborough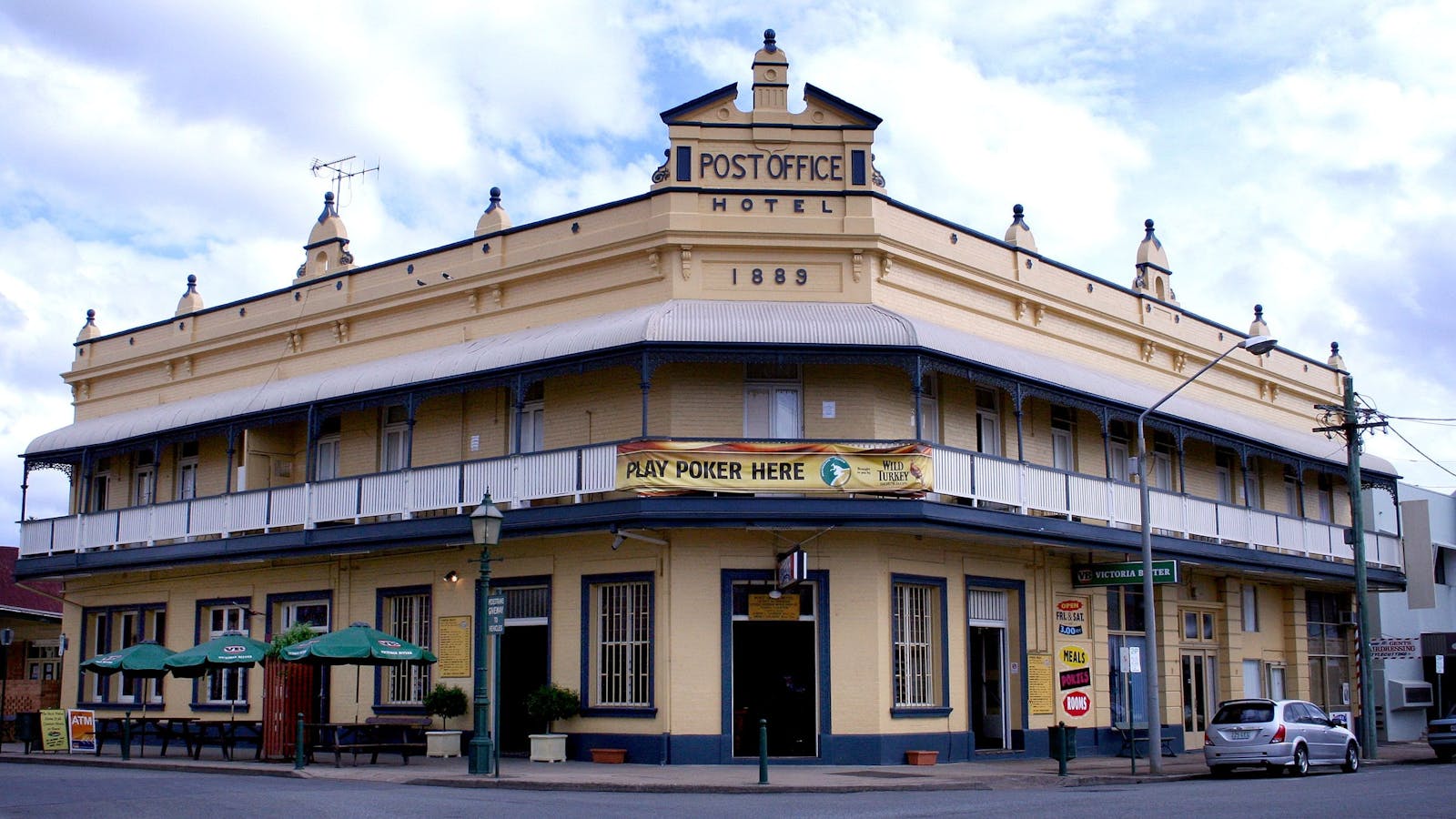 About Post Office Hotel Maryborough
The Post Office Hotel was built in 1889, for Messrs Hanley and Williams of Maryborough, to a design of Victor Emmanuel Carandini, a Brisbane architect. Situated right at the top end of Wharf Street, the hotel is near the Portside Heritage area and the CBD.
The early post supported verandah, which lined the two principal facades of the building, was replaced with a cantilevered version. This was in line with a general movement in Maryborough to modernise the central business area in the 1930s, by replacing all post supported awnings with cantilevered alternatives.
Today the Post Office Hotel is a local favourite where people meet for a cold beer and some good pub food.