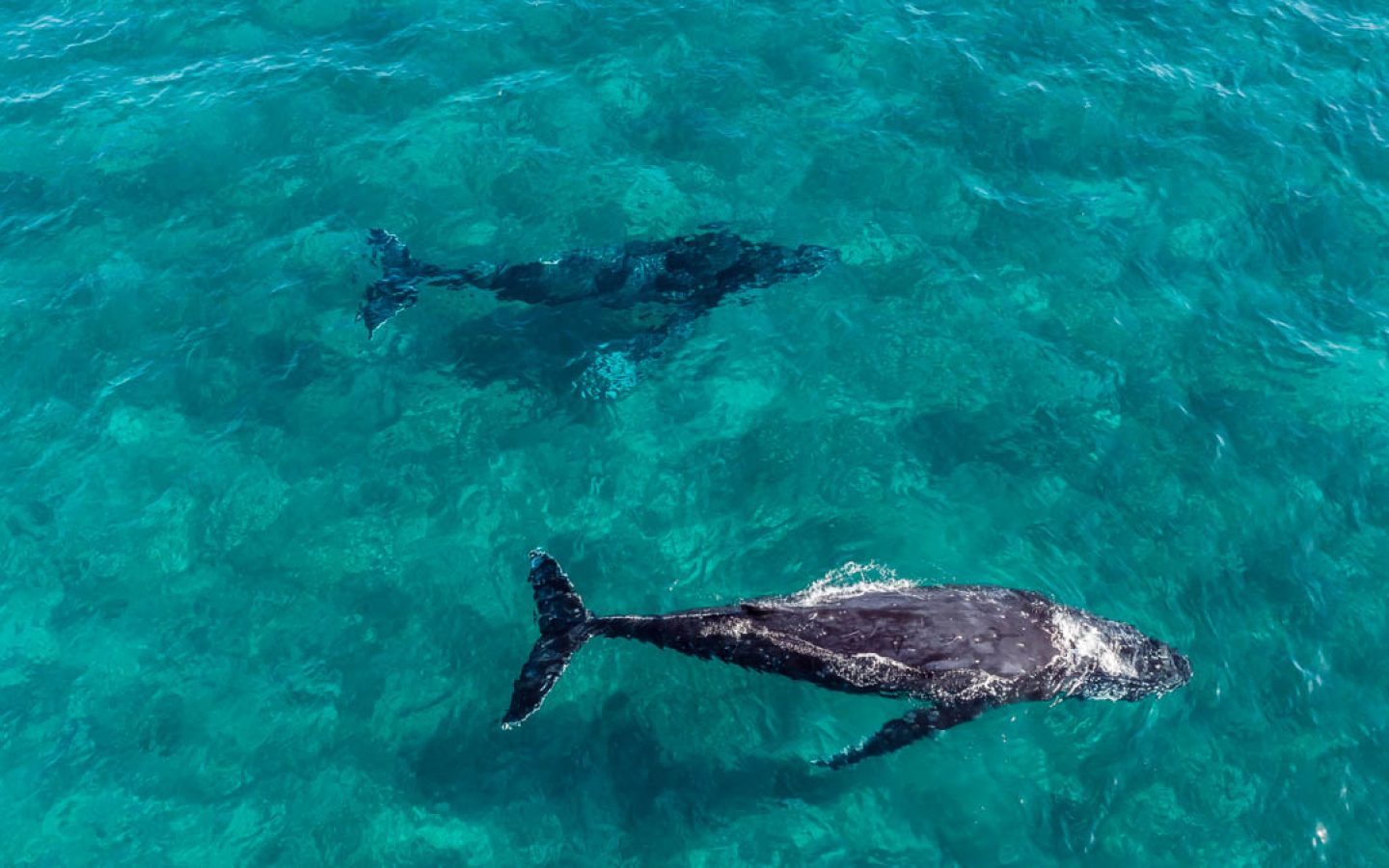 Hervey Bay's Whale Heritage Site
A 'Gold Standard' Whale Heritage Site
Hervey Bay's well established reputation as one of the best whale watching destinations on the planet was given an international tick of approval in 2019 when the region was selected as the first Whale Heritage Site declared by the World Cetacean Alliance. 
The accreditation scheme for whale watching destinations was initiated by the London-based Alliance in 2016, to recognise the best global destinations for responsible whale and dolphin watching.
The selection process was rigorous, with Hervey Bay competing with candidate sites from around the world, including Vancouver Island, Canada; Marlborough Sounds, New Zealand; Mosaic Jurubatuba, Brazil; Durban, South Africa and Osa Peninsula, Costa Rica.
As well as ensuring respectful human interactions with visiting humpbacks, to qualify as a Whale Heritage Site a region has to show active engagement by their communities and tourists with marine life through art, music, science, education and celebratory events.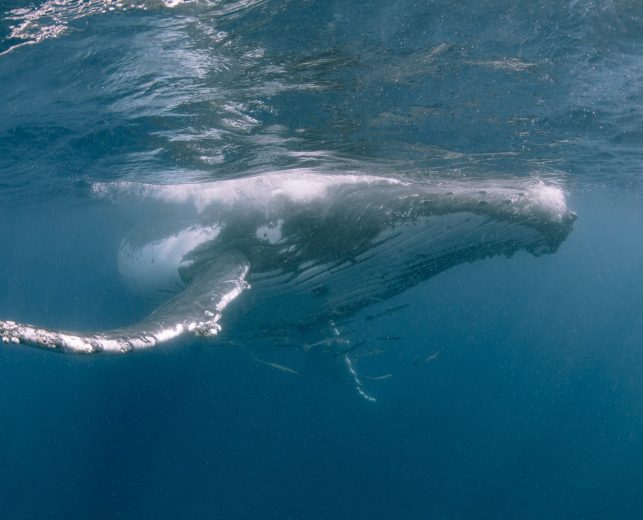 Hervey Bay's selection was announced at the 2019 World Whale Conference on the Fraser Coast, attended by more than 100 conservationists, scientists and whale watch operators from around the globe. Bluff, in Durban, South Africa, was the second successful World Heritage Site, also announced at the conference.
WHS accreditation means that visitors who take tours with the Hervey Bay fleet in the coming season can be assured they are supporting sustainable whale watching practices judged amongst the best in the world.
In paying tribute to Hervey Bay's selection, World Cetacean Alliance honorary president, Jean-Michel Cousteau, said Whale Heritage Sites would become the gold standard for responsible whale watching destinations worldwide "as they have so much more to offer, by interweaving natural and cultural elements and placing communities at their very heart. These sites will become places where people respect, celebrate and protect cetaceans and their habitats long into the future."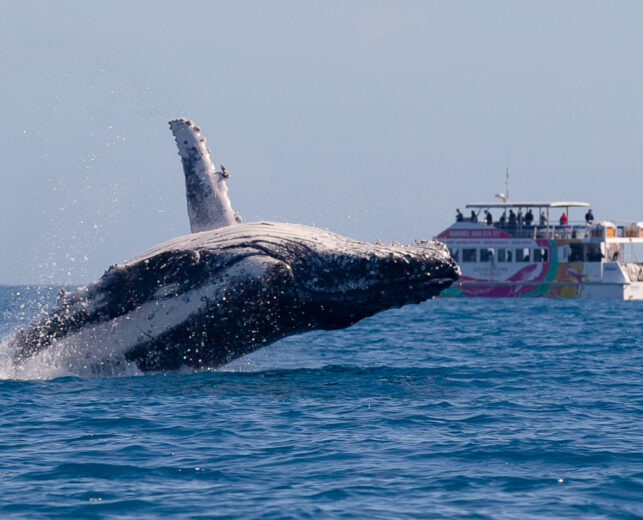 WHS status for Hervey Bay is proof positive for tourists and travellers, that when they make the decision to take a whale watching tour in local waters, they are supporting practices in the best interest of the long term survival of the planet.
The honour recognises the work of local whale watch operators who played a key role in 1989, working with scientists, conservationists and the then National Parks and Wildlife Service, to set up the Hervey Bay Marine Park and establish a whale watching Code of Practice that set Hervey Bay on a path to its current status.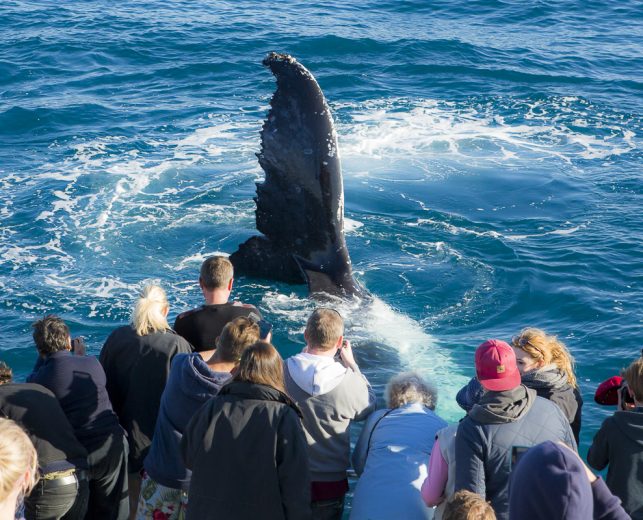 Top Notch Operators
The Hervey Bay whale fleet is the most professional and advanced in Australia, helped by its location, operating in the Great Sandy Marine Park.
Hervey Bay became the first location in the country to offer commercial whale watching from boats, in 1986, and this leadership position was maintained in the years that followed with operators playing a key role in firstly setting up the marine park in 1989 and then establishing rules for whale-human interactions to protect the migrating humpbacks.
The humpback population had diminished because of large-scale whaling and poor conservation practices and pioneer Hervey Bay whale watch operators were at the forefront of the recovery campaign, working with stakeholders, including the Government. The sustainable code of practice for boat operators and their passengers has stood the test of 30 years of whale watching and been copied by other whale watching destinations around the globe.
Today's Hervey Bay whale fleet operates under strict regulations, aimed at ensuring the thousands of whales that come into Hervey Bay each year are protected – and that they keep coming back in greater numbers.
The Fraser Coast is identified as one of the most important destinations in Australia for migrating whales, because unlike all other areas of the coast, it is a place where whales break their 10,000km migration journey between the Tropics and Antarctica to rest for up to 10 days, supporting their young calves.
In 2019 this area, covering about 20 percent of the 6,000 square kilometre Great Sandy Marine Park, in a line from Rooney Point to Burrum Heads and south to below Big Woody Island, was declared the world's first Whale Heritage Site.