Sunday by the Sea
---
Event

September 20, 2020 @ 10:00 am

-

3:00 pm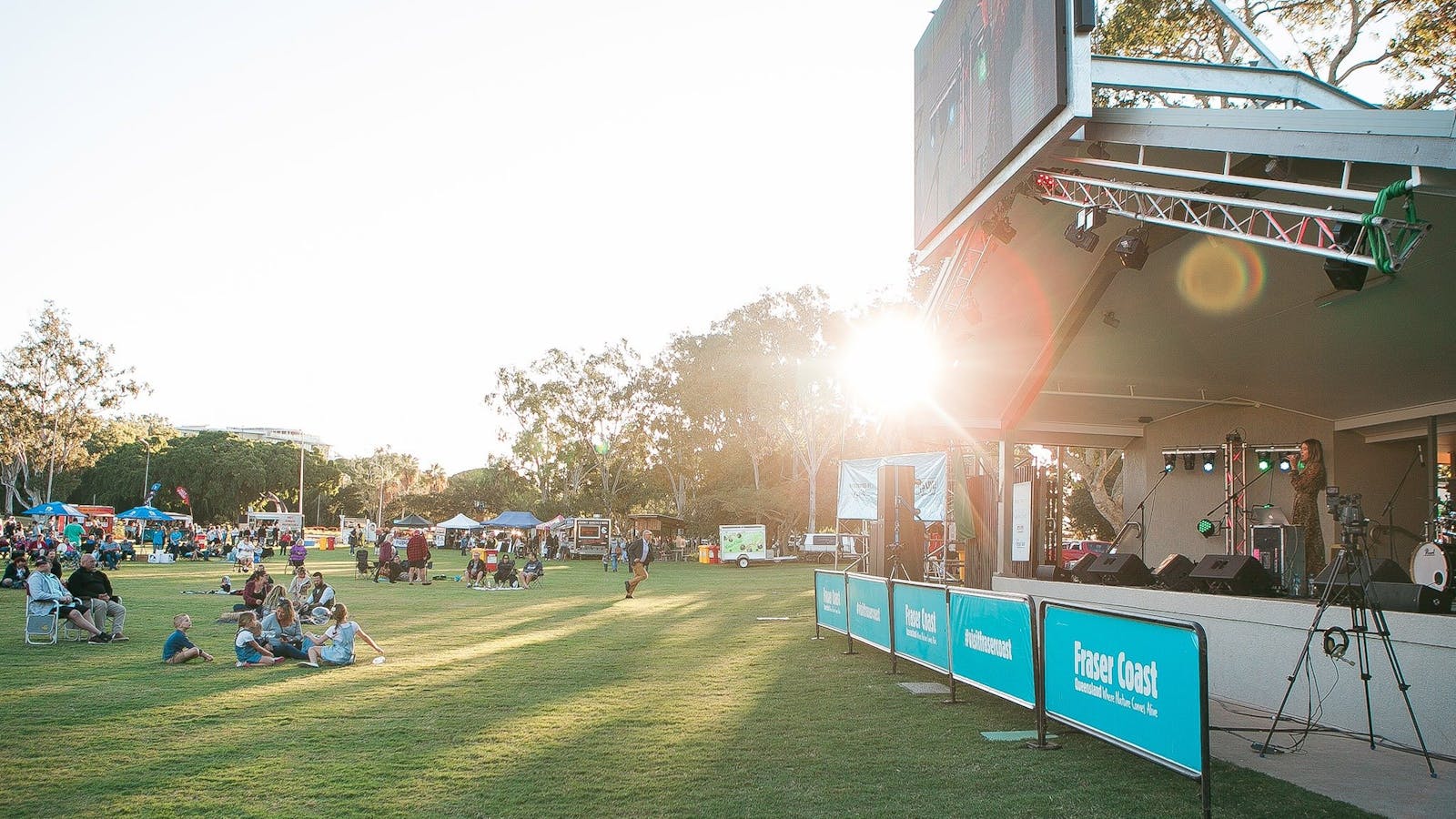 Set on the green grass of Seafront Oval overlooking the Pialba beachfront, between Wetside and skate park, Sunday by the Sea offers a healthy outdoor space for families and friends to enjoy fun and activities whilst being COVID safe.
Amble through the precinct, enjoying live music. A huge variety of food vendors browse locally made arts and crafts and wander through the Majestic Vanners and classic car displays. Something for everyone, Wetside will be splashing up a storm next door, or the kids can "drop-in" at the skate park. It's going to be a big day out!
Easy listening music, with a range of local favourites playing, Sam Maddison, The BobKatz as a duo, Derek F. Smith, Doug Edwards, and Dust.
Sunday by the Sea will be run on a QLD Health approved COVID Safe Event Plan with COVID Safe measures in place including contact tracing.
Digital check-in options will be available at the entry including QR Code and/or SMS and proof of check-in will be required for entry to this free event.
Anyone who is unwell or is showing symptoms has been in close contact with a positive COVID-19 person, has travelled from a declared COVID-19 hotspot, or has returned to Australia in the last 14 days should not attend this event.
Attendees will be asked to scan a QR code to provide contact details at the gate and they will have to provide proof of check-in. The proof comes in the form of either:
If using the QR/website after filling out the form and hitting submit a green tick will show on the screen
If using the SMS after sending details the program returns a confirmation SMS